Saurav Rai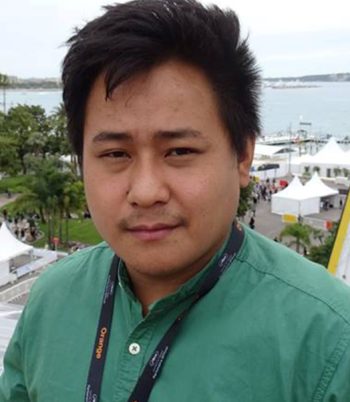 Saurav Rai is an alumnus of the Satyajit Ray Film and T.V Institute with specialization in Film direction & Screenplay Writing. A Nepali film titled "Monsoon Rain" his short film
had its world premiere at the 34th International Munich Film Festival (2014) Germany. His
diploma film 'Gudh/Nest' was the official selection at the 69th Cannes Cinefondation
(2016), 34th Tel Aviv Film Festival (2016), Jury Prize Indian Film Festival Of Los Angeles (2017), Best Editing in the Indian National Film Awards, 2016. He believes in simplicity and takes keen interest in the folk tales, mythology of his village life and tries to internalize these themes in his films. Nimtoh 'Invitation', his debut feature film, was part of the National Film Development Commission, NFDC India, Work In Progress Lab, where it won the Prasad DI+DCP Award in 2018. In 2019, it was also the part of the Hong Kong Asian Film Financing Forum, Work In Progress Lab, where it won the HAF Goes to Cannes Award, 2019. The film had its international premiere at the International Film Festival of Rotterdam, 2020 in the Bright Future Main Programme. It also won Grand Jury Prize at the 2019 Jio MAMI Film Festival, Mumbai. He's currently developing his sophomore 'Eternity' (Anantah), which was recently selected in National Film Development Cooperation (NFDC) Co-production Lab Programme, 2019. Nimtoh has been recently invited as the closing film at the 33rd Images Festival, Canada Toronto, 2020.